Art Glass
American, Canadian, & European
Stunning art glass pieces hand-chosen from talented artists located in the United States, Canada, and Europe. Browse through our extensive collection.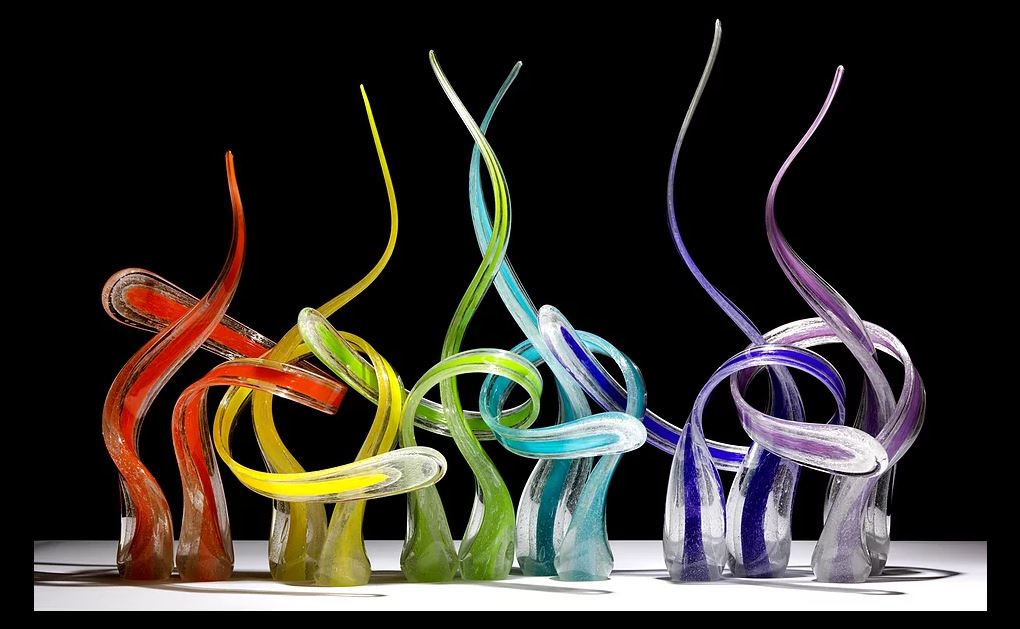 Infinity Art Glass
Artist Scott Hartley, hand mixes his materials, which consist of sand, soda ash, and several other hazardous chemicals. A blowpipe is then used to gather or layer the glass from the furnace.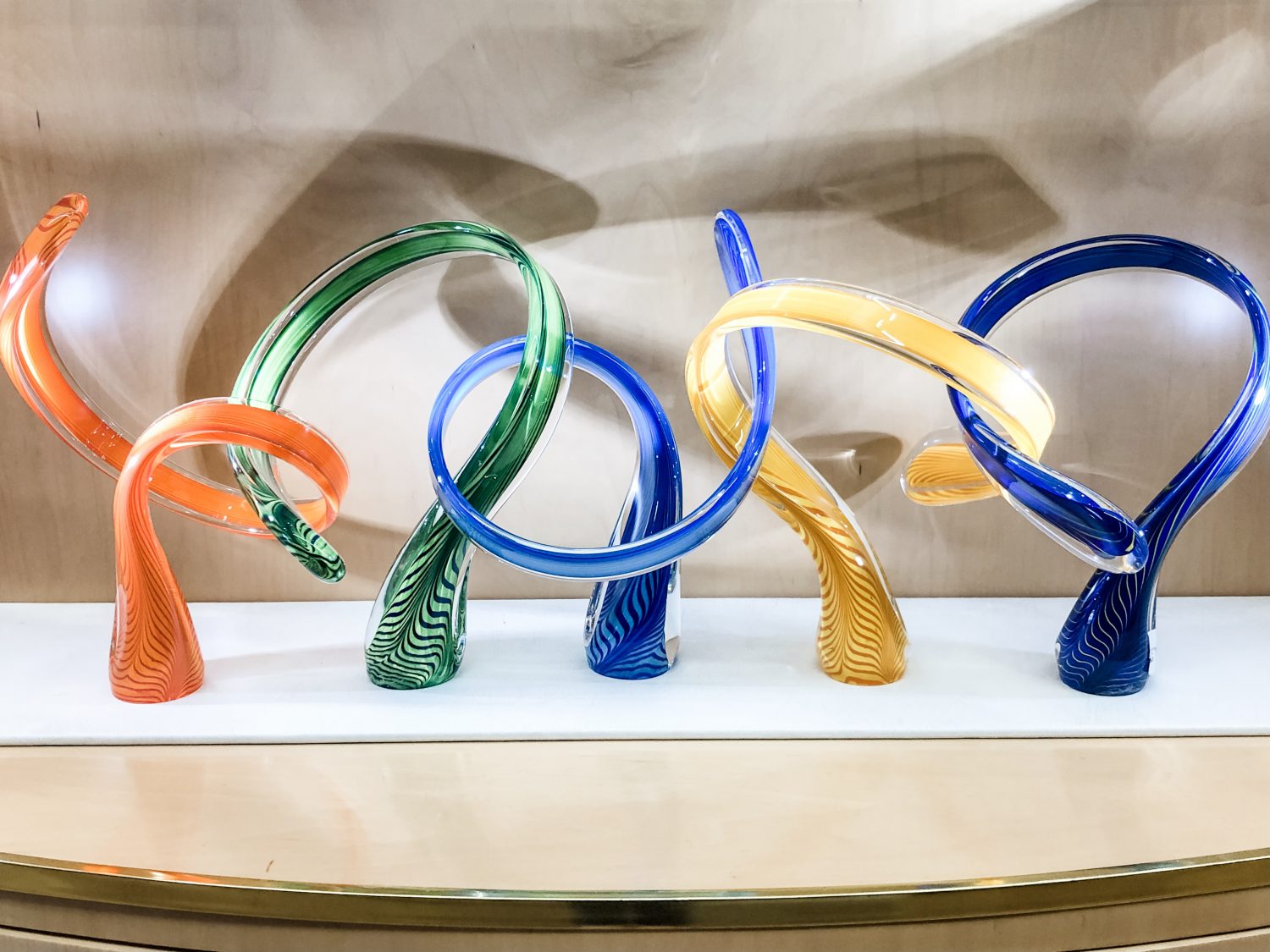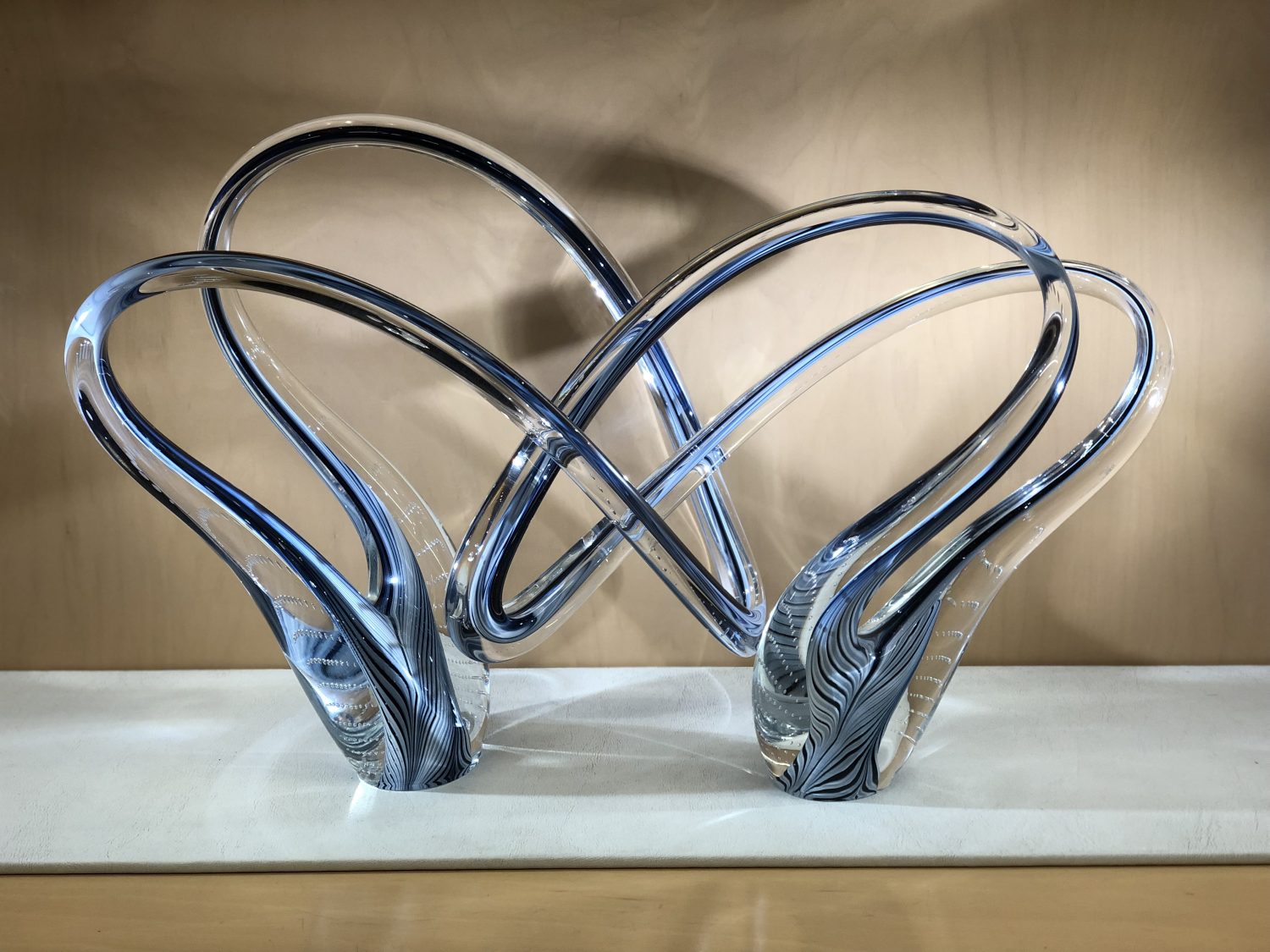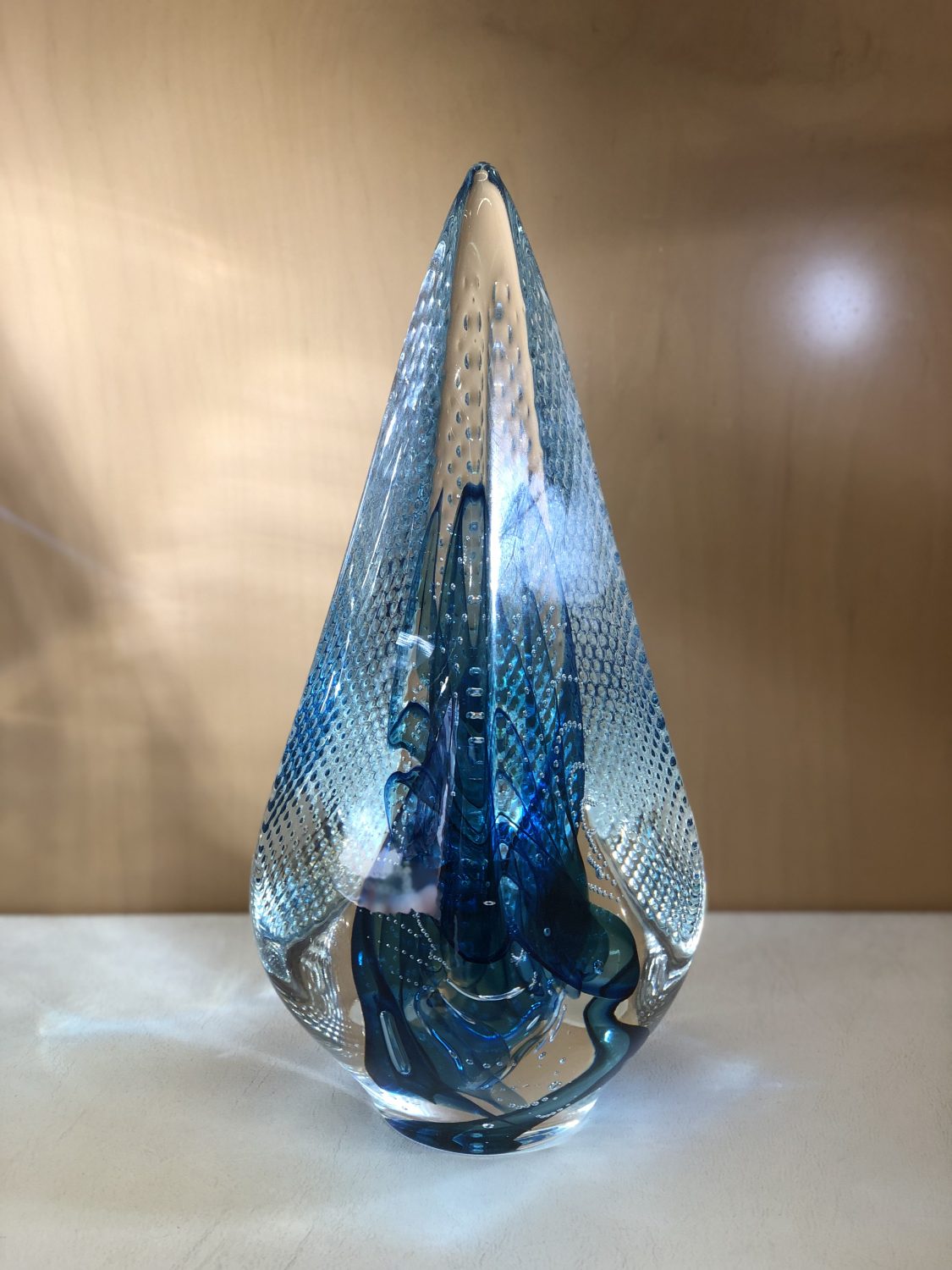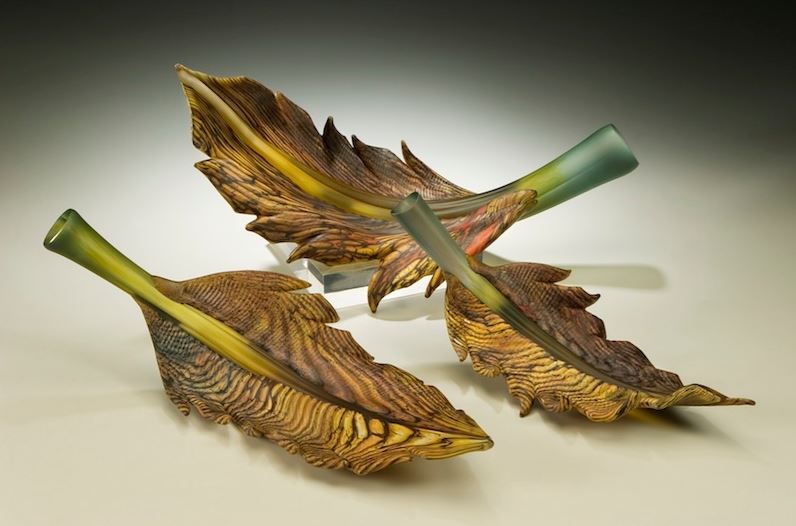 GartnerBlade
GartnerBlade is the collaborative work of Danielle Blade and Stephen Gartner. Inspiration for their pieces come from their fascination with the many vessels and sculptural objects that are revered in the rituals of both primitive and contemporary cultures.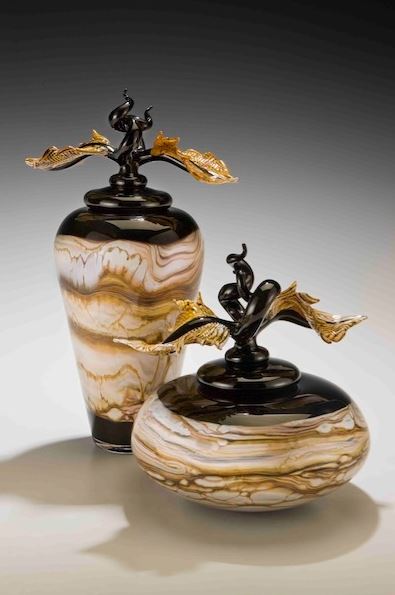 Black Strata Covered Jar and Bowl with Avian Finials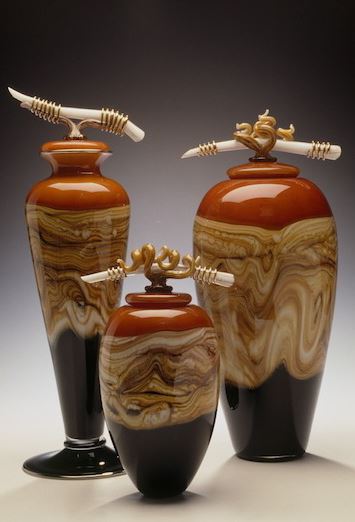 Tangerine Strata Covered Vessels with Bone Finials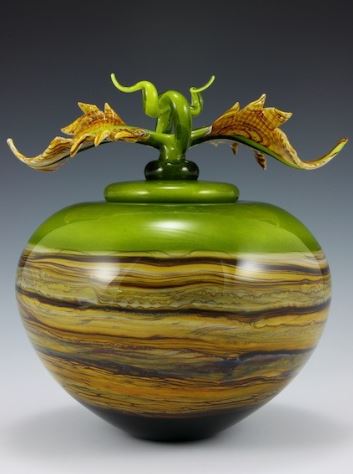 Lime Strata Covered Sphere with Avian Finial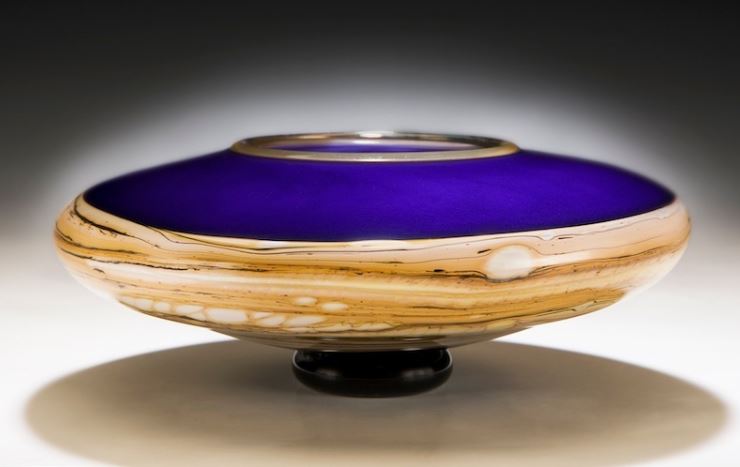 Cobalt Strata Footed Bowl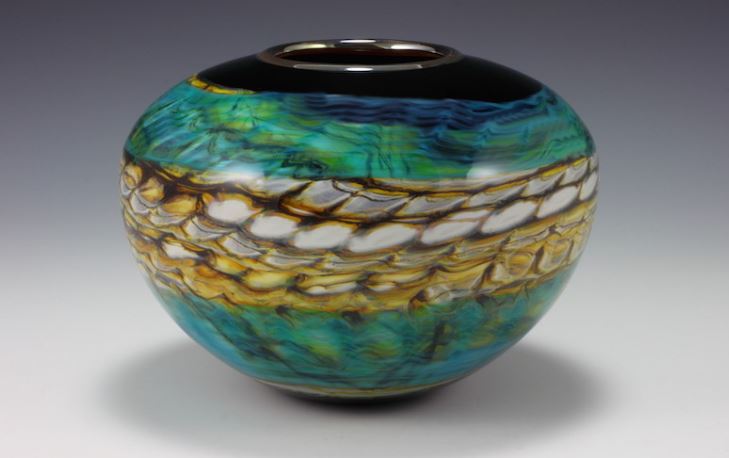 Black Opal (with Turquoise) Sphere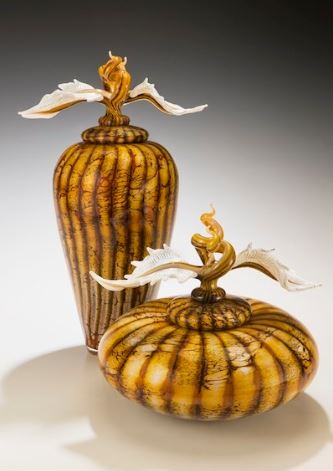 Batik Covered Jar & Bowl with Avian Finials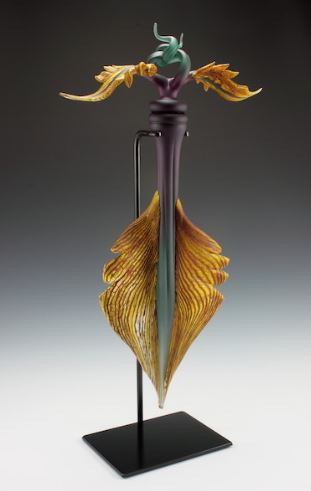 Amethyst & Sage Talisman (32" Tall)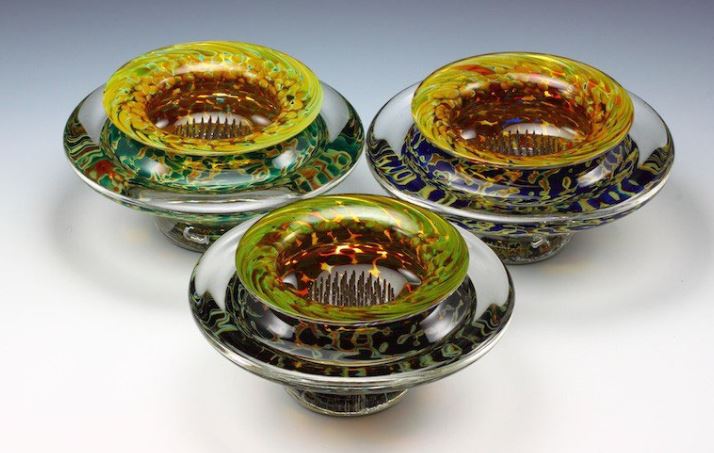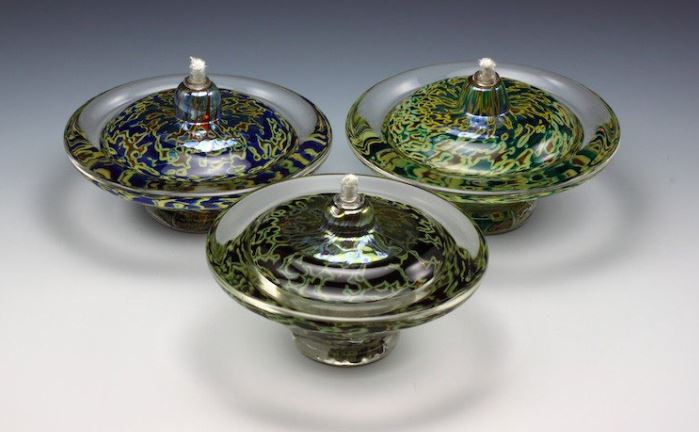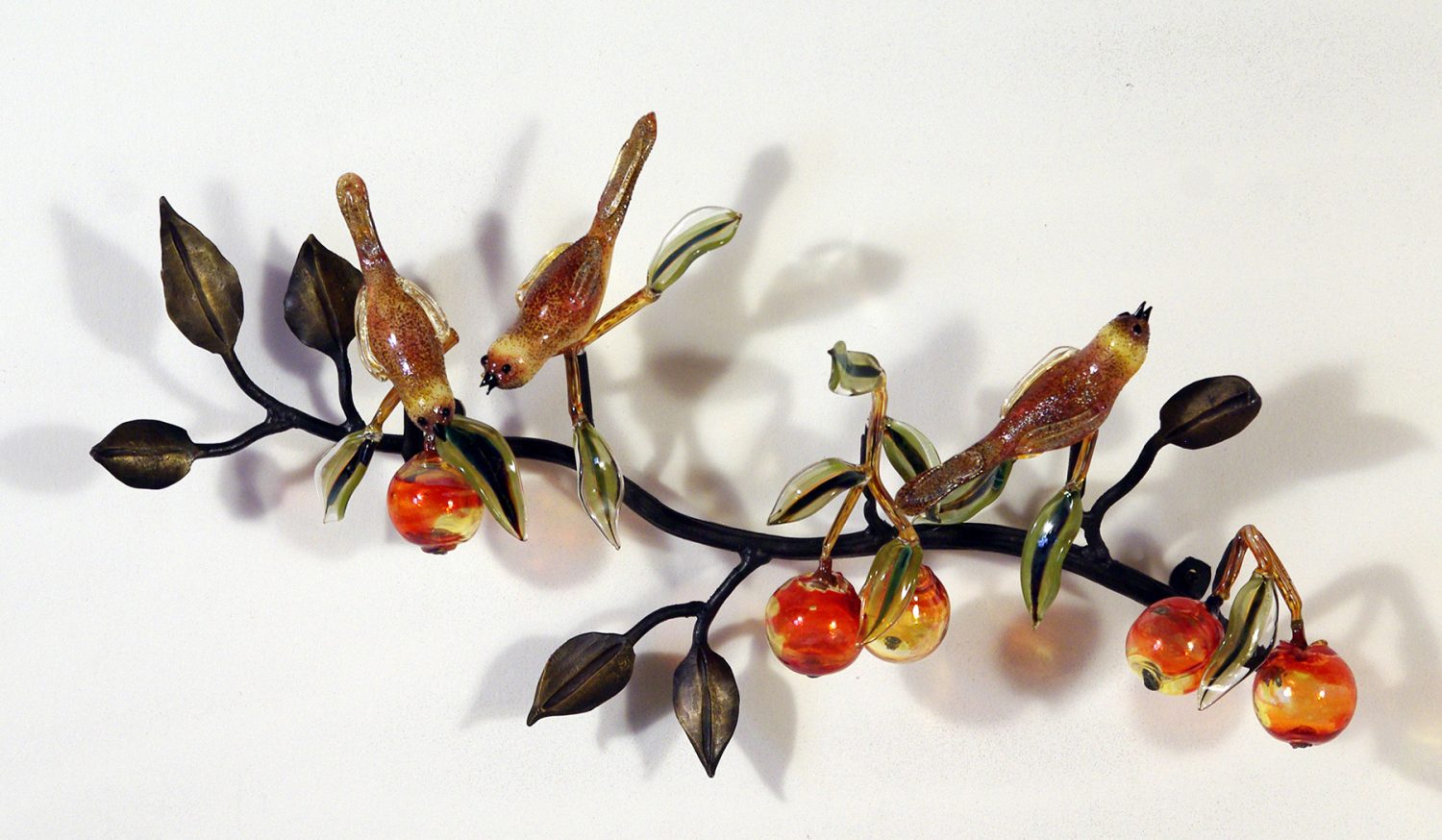 Loy Allen Art Glass
Artist Loy Allen takes her inspiration from the natural world. She is interested in the depiction of plant and animal life that display themselves through expressionism, not always realistic in their final form.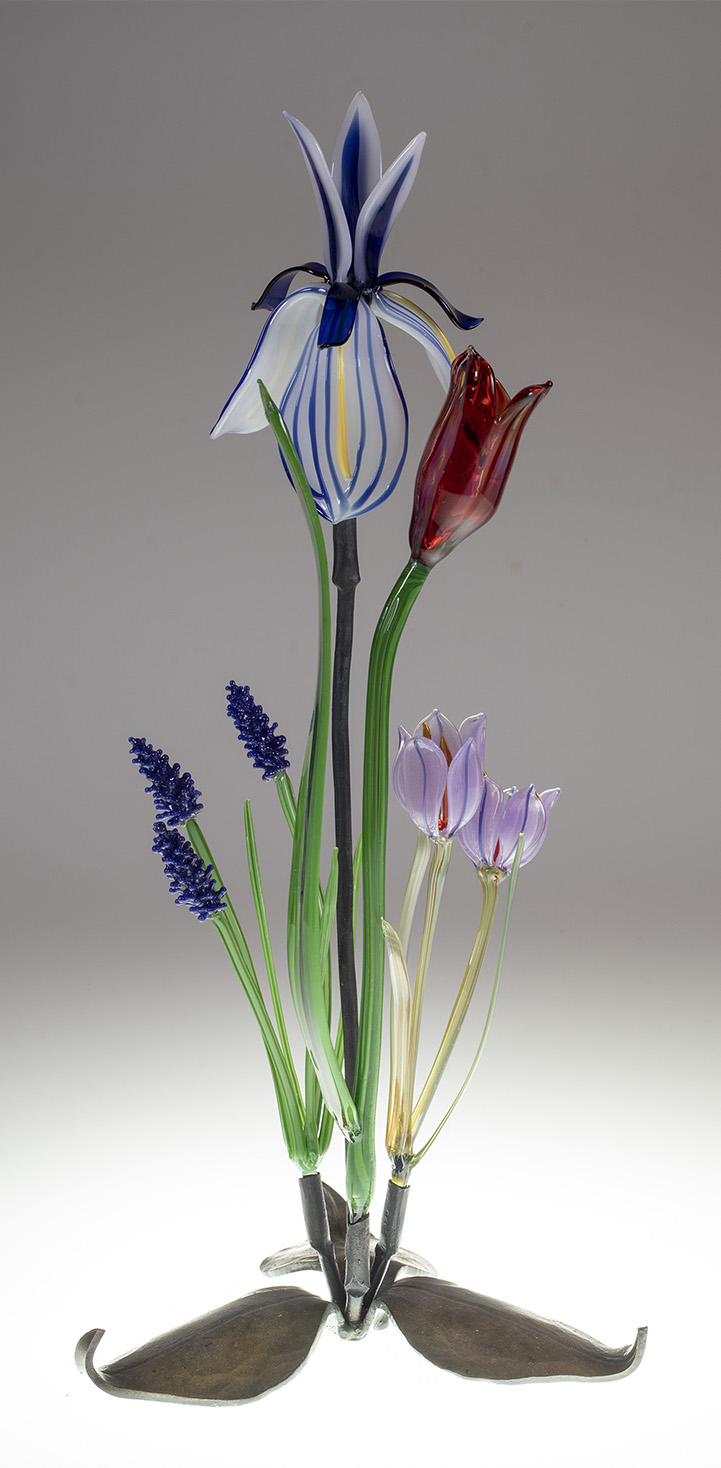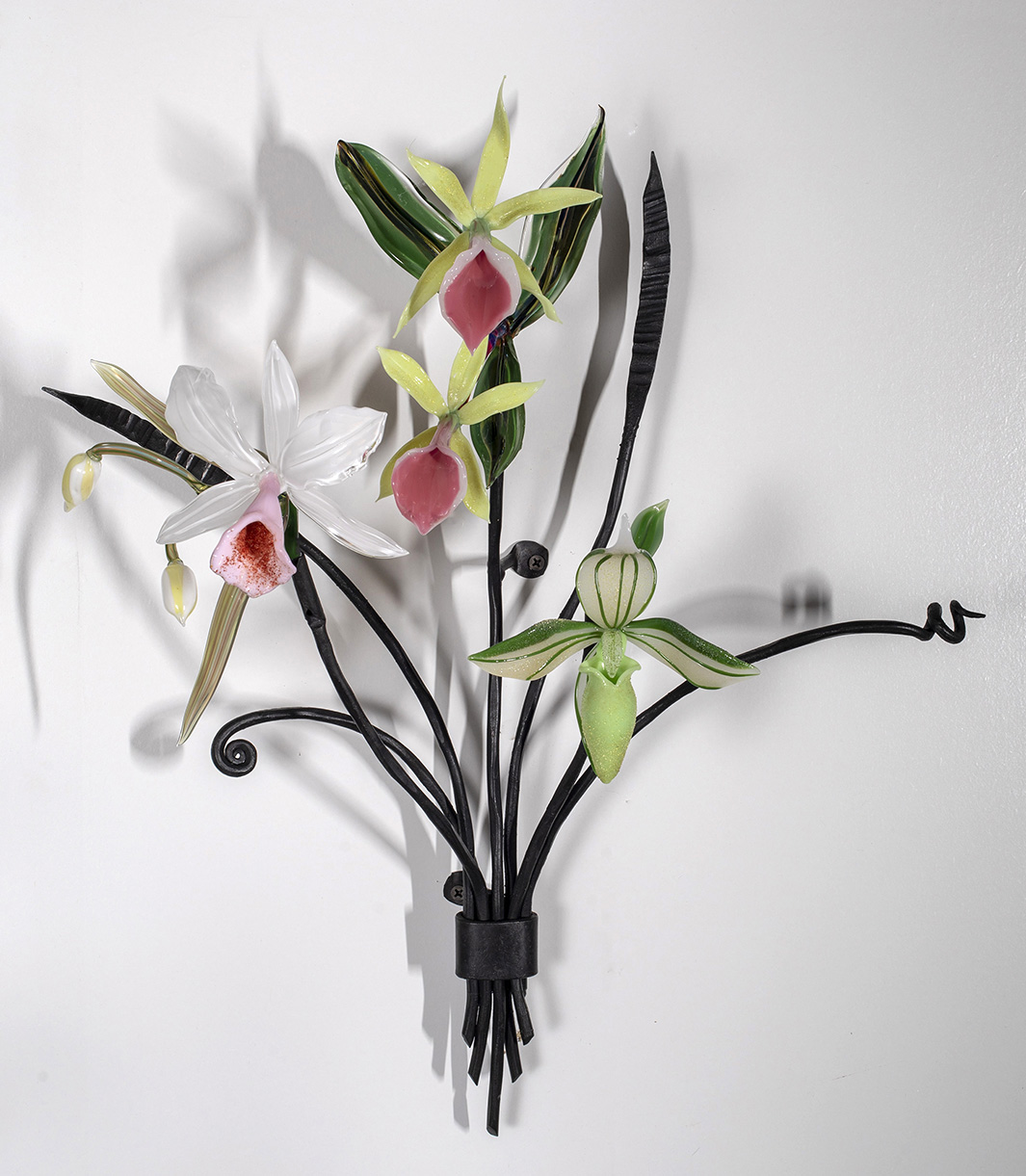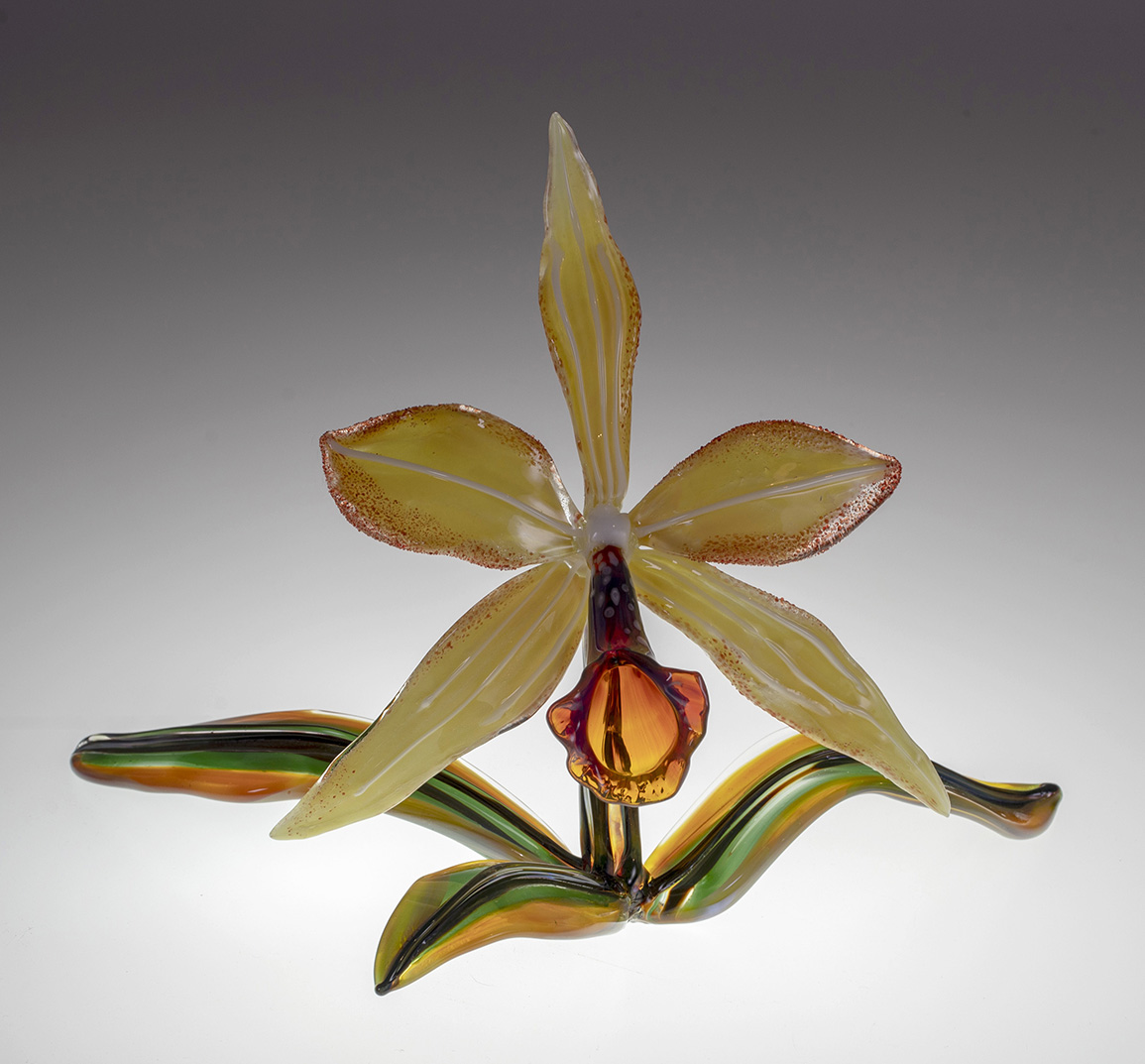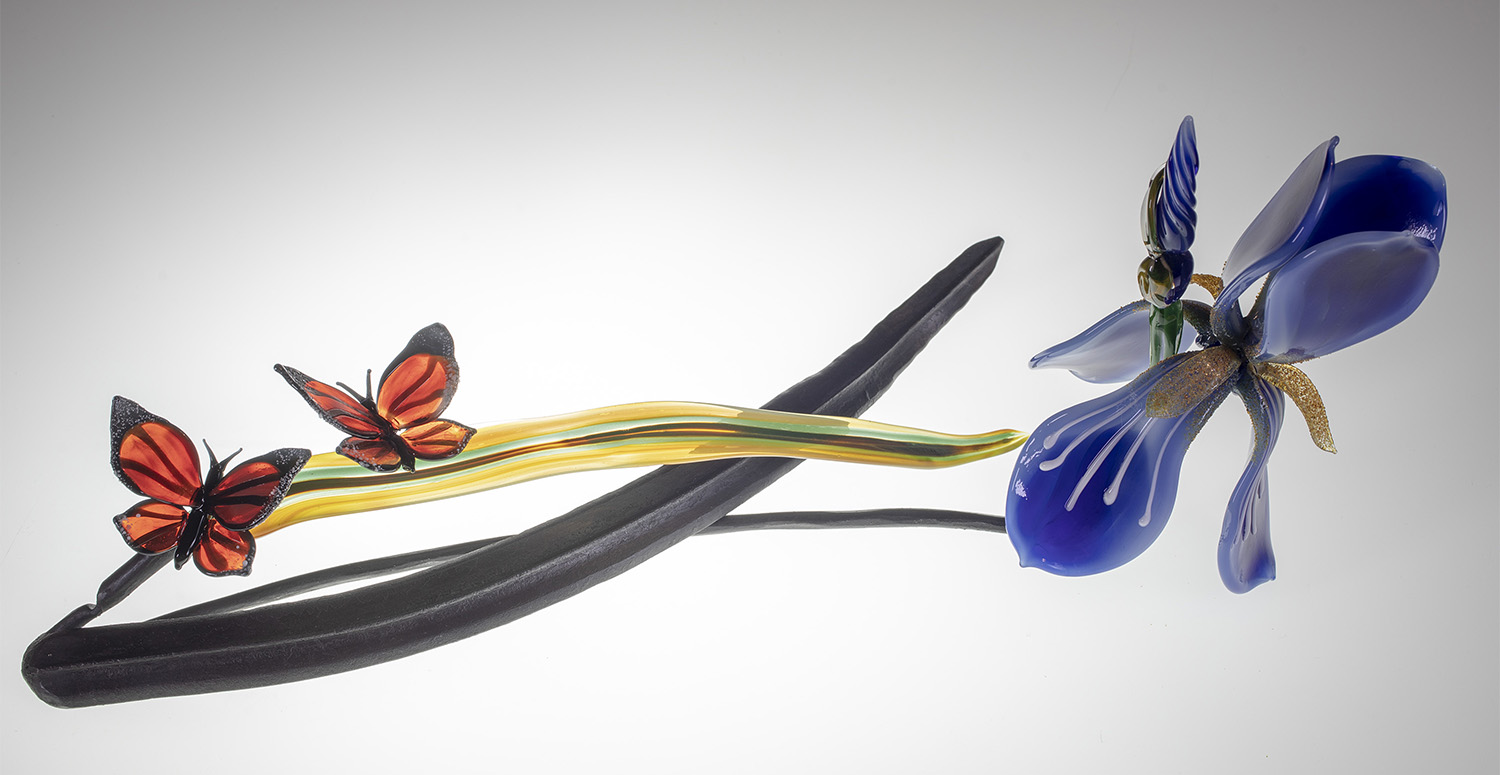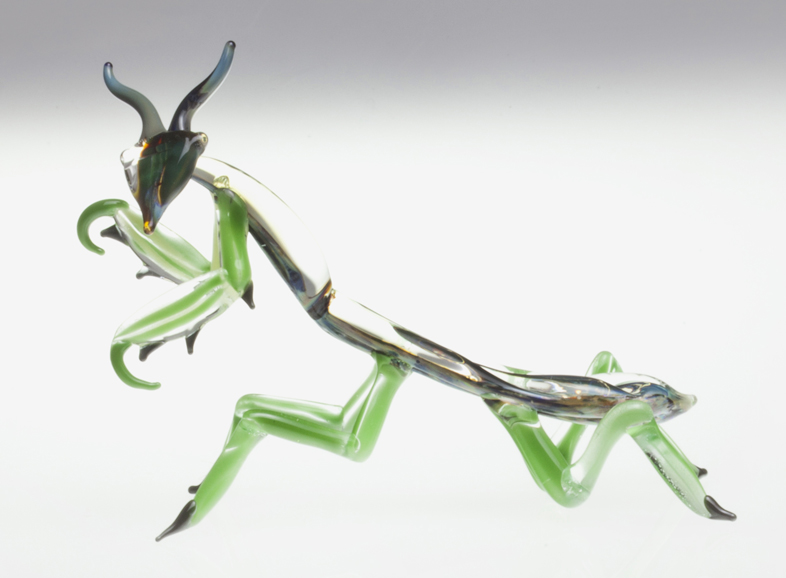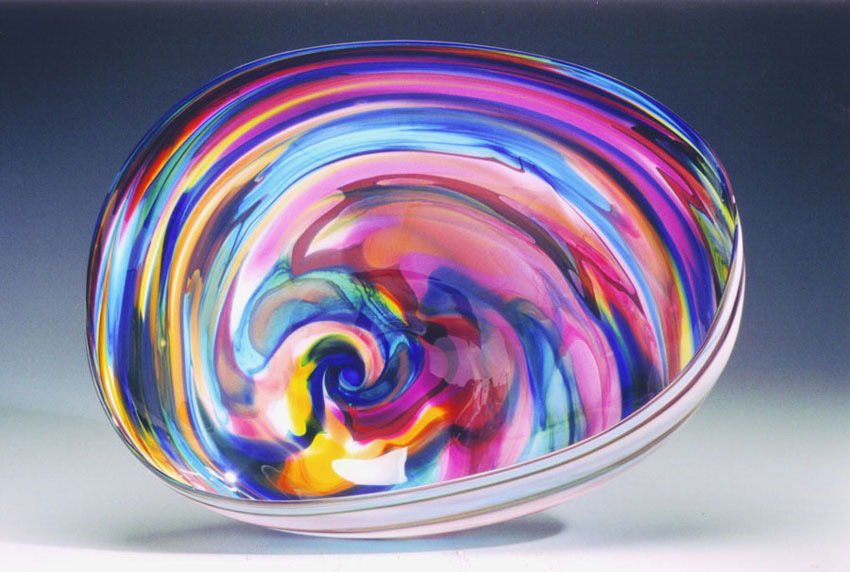 Goldhagen
Artist David Goldhagen's painterly approach to art glass marries bold colors to brilliant, clear crystal in a clean, modern style. David uses traditional glassblowing methods that are thousands of years old. His images are viewed as being organic, sensual, fluid, and energetic.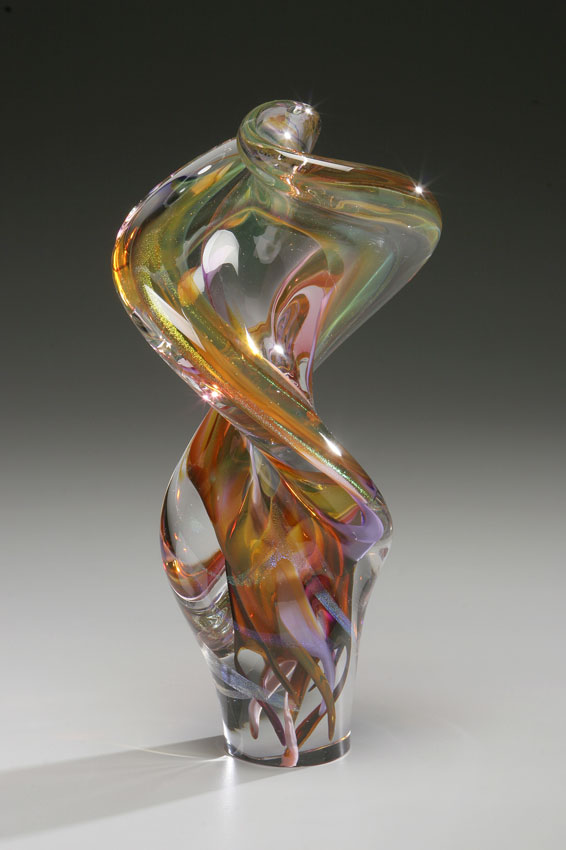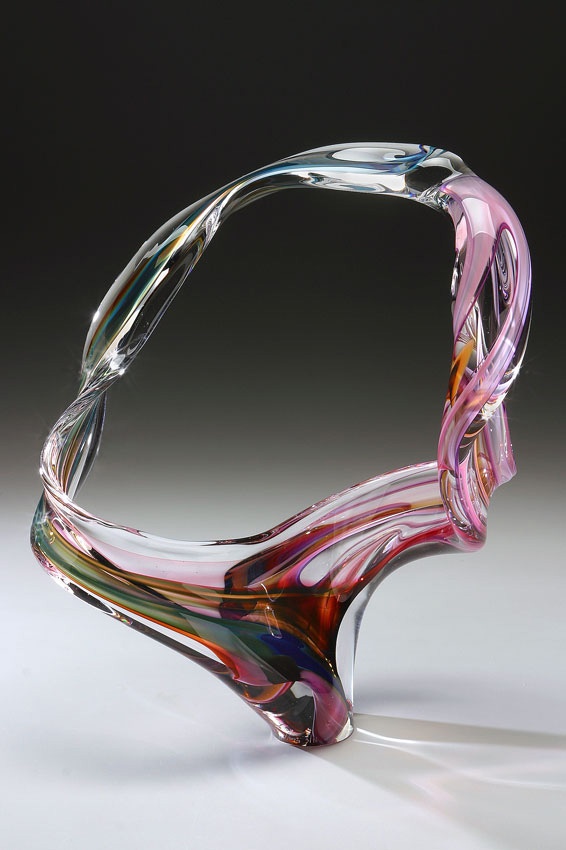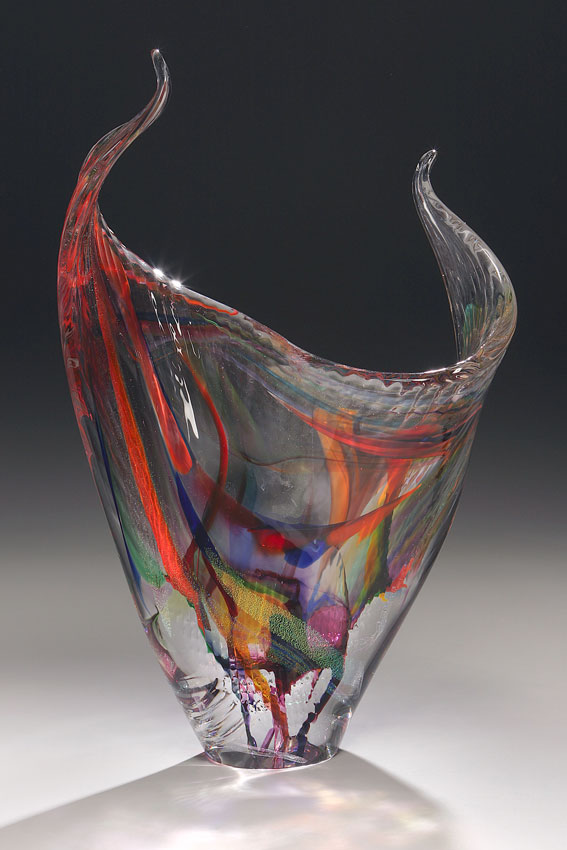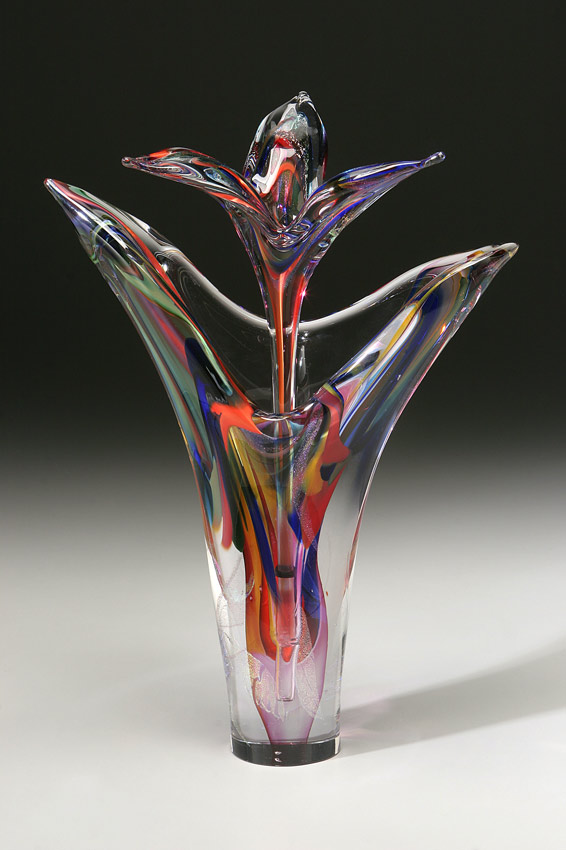 Paradise Vase With Small Bloom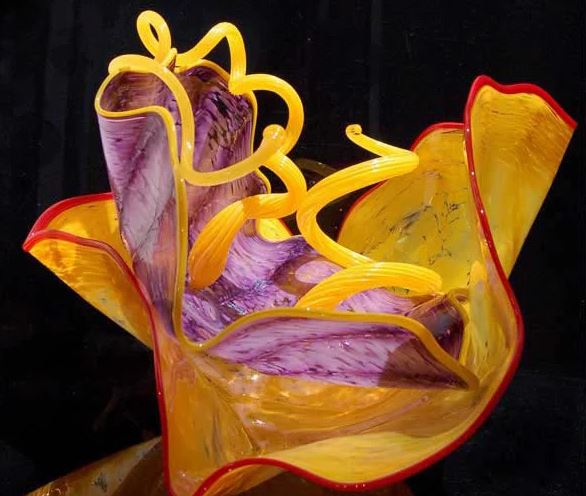 White Elk
Creating glass for over 22 years, White Elk's studies include 28 years of Healing Arts and Yoga, as well as Aiki Martial Arts. He has also spent 24 years studying colors and their psychologial effects on the human psyche. The colors he uses are mixed to promote healing and generate health.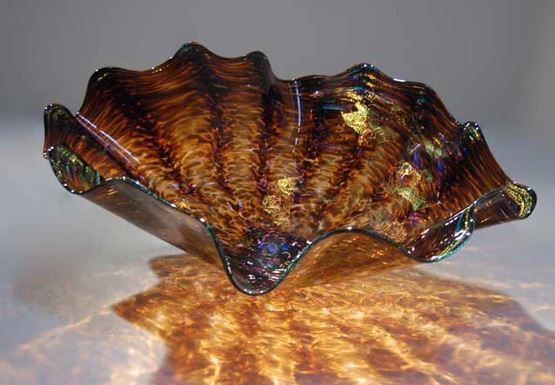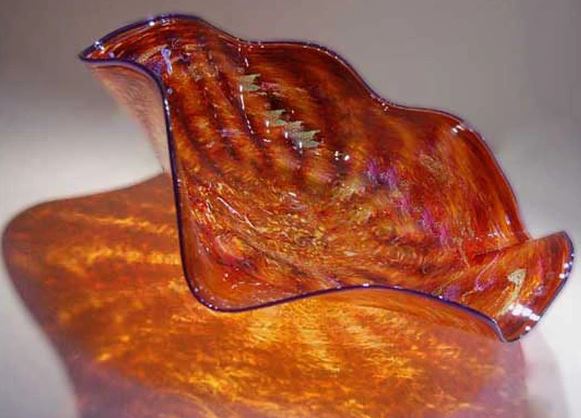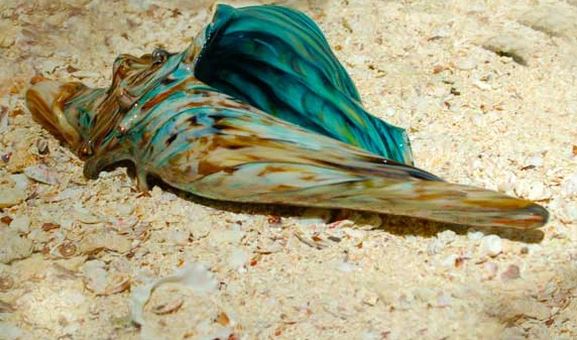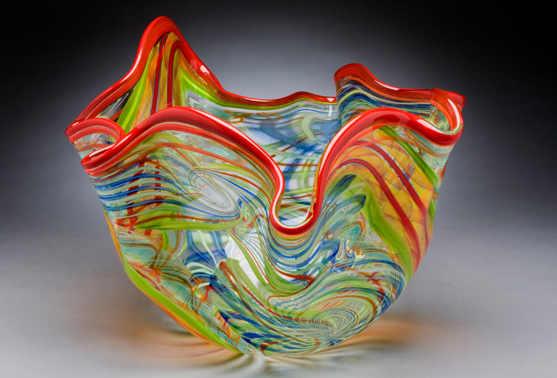 Rollin Karg
Rollin Karg is a renowned glass artisan from the Midwest who designs and creates small and massive sculptural pieces from molten glass, usually shaped in freeform. His glass is brough to life through his use of dichroic colors, which are colors that transmit one color while reflecting another.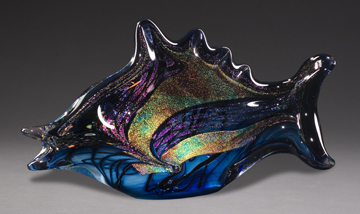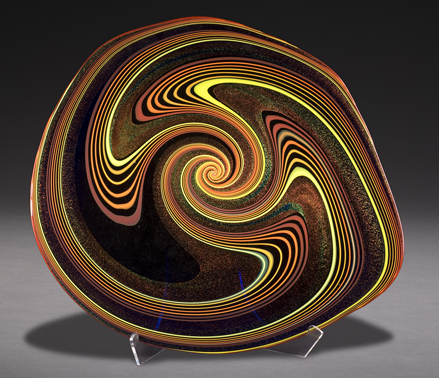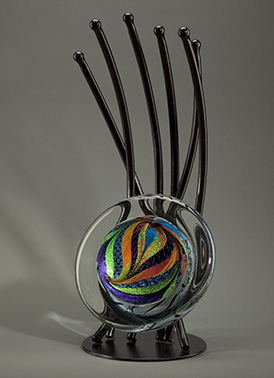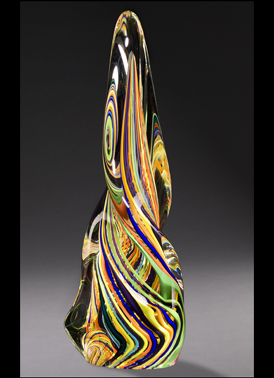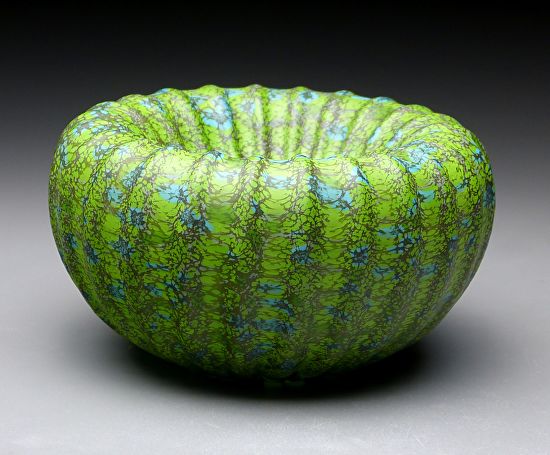 Thomas Spake
Blowing glass since 1994, Thomas Spake began his love for glass art in college. Opening his own studio in 2002, he creates large sculptures, teaches glass blowing workshops, as well as working in his primary material of choice, glass.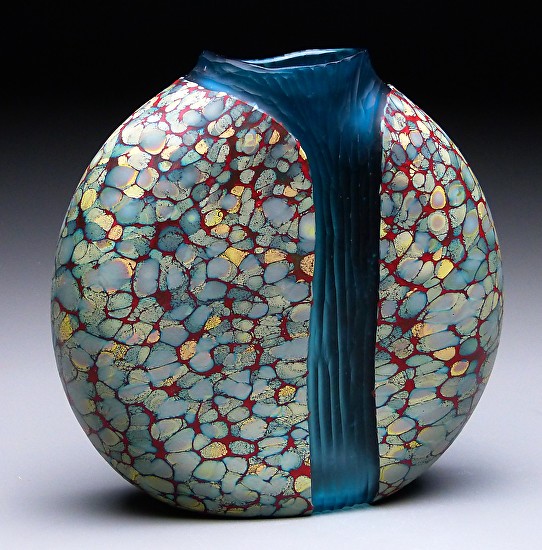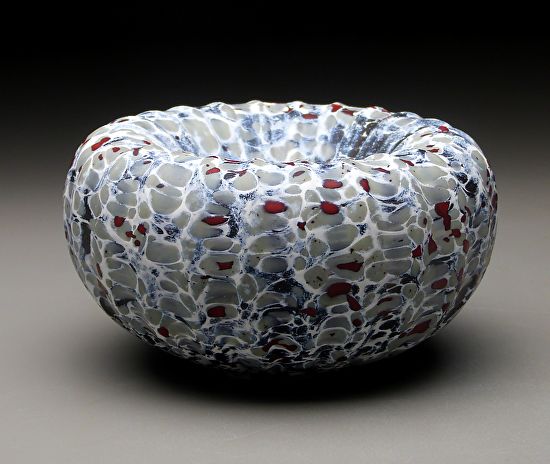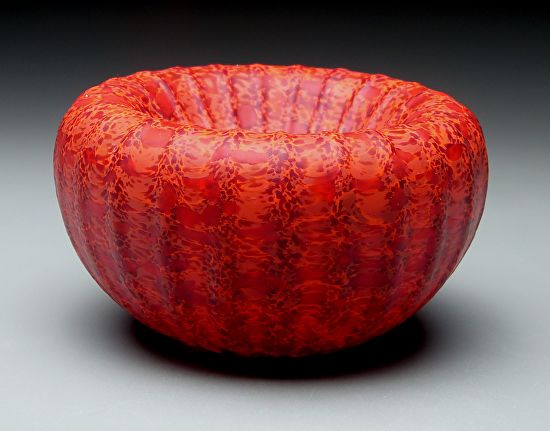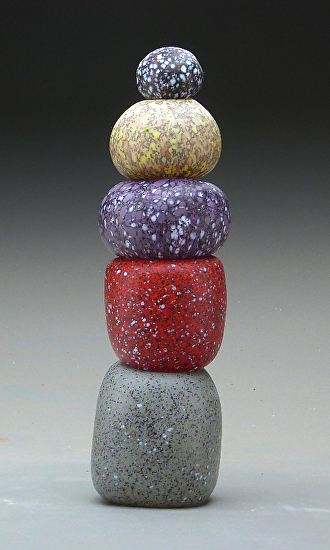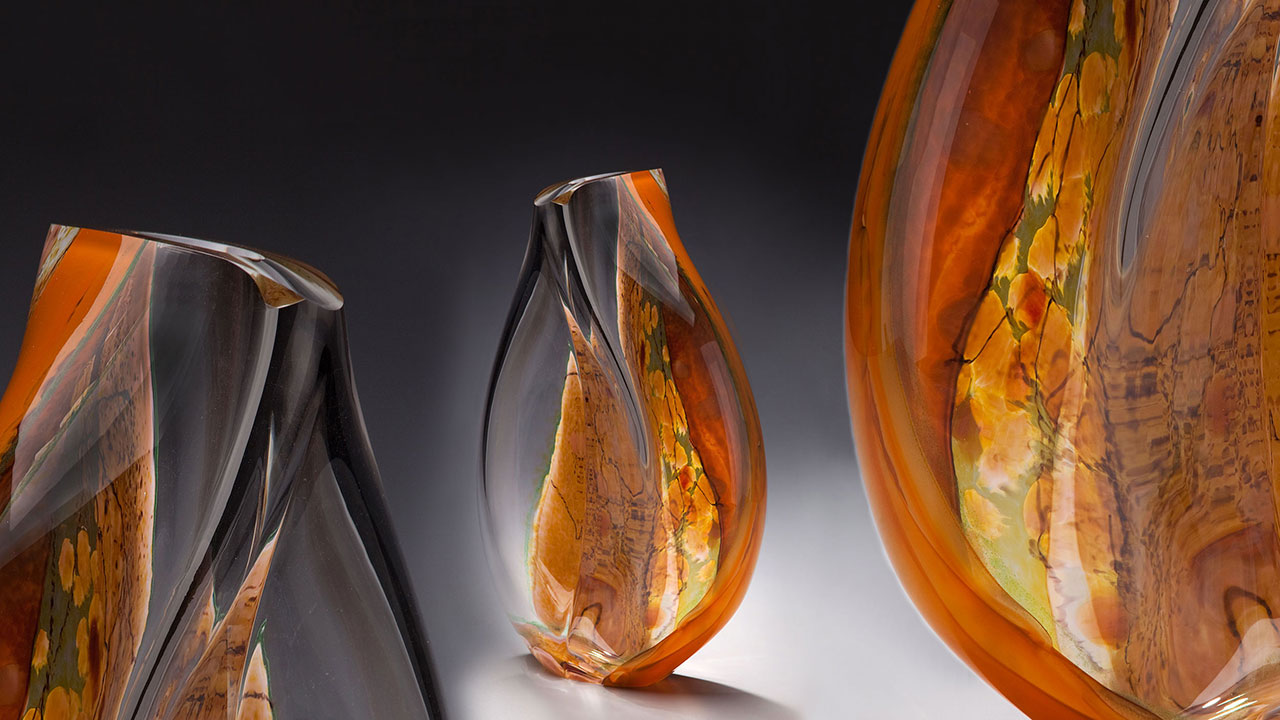 Solin Glass
Randi Solin has been blowing glass for over 30 years dazzling collectors with her technique, skill, and inventive coloration styles. Solin's coloration process is complex and varied, using layer upon layer of glass in all sizes.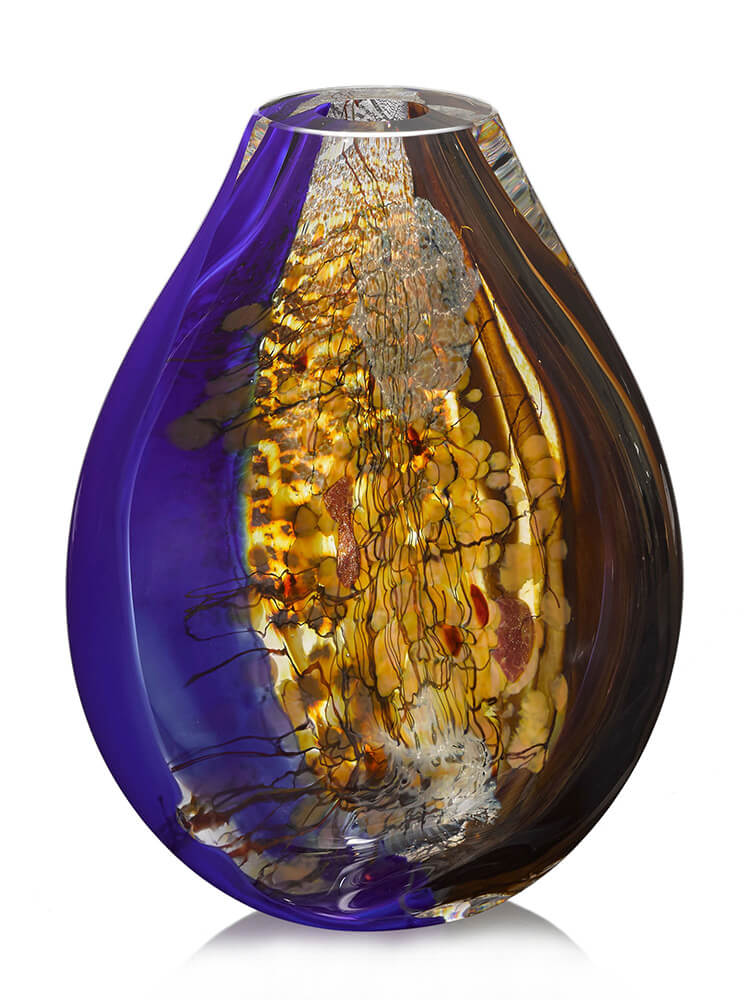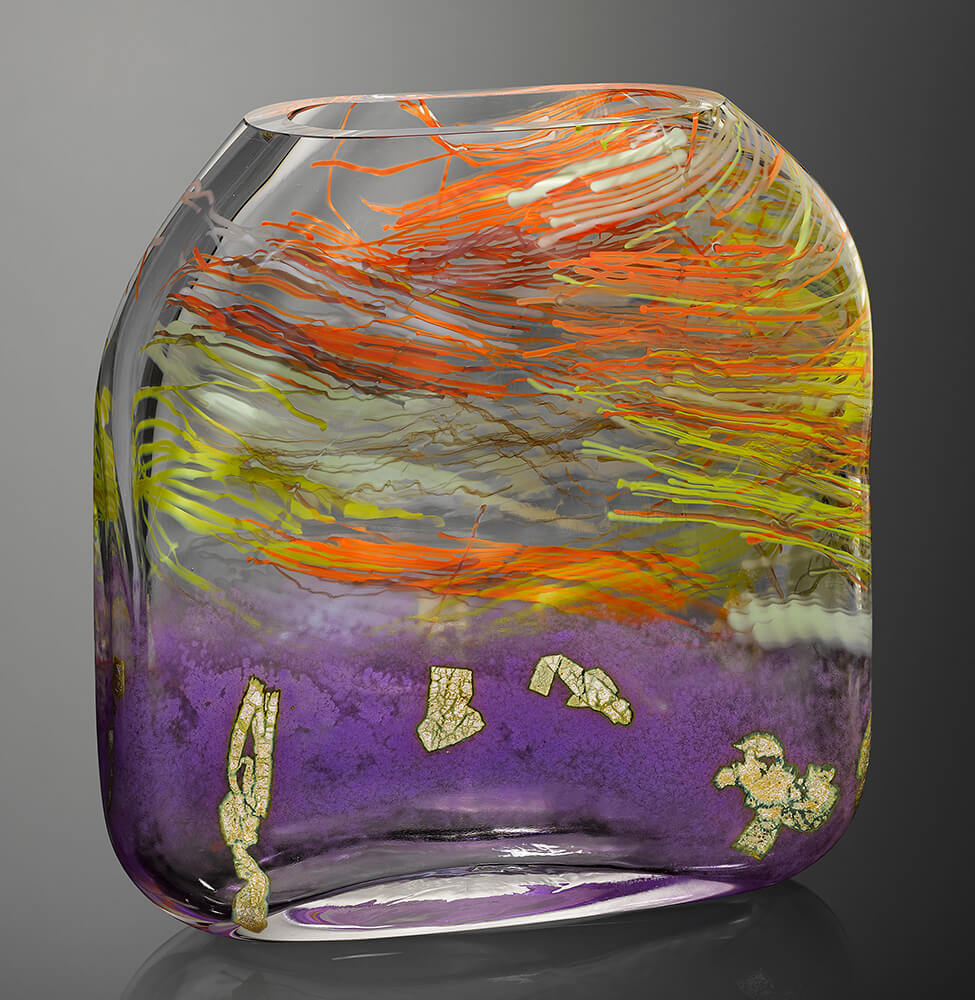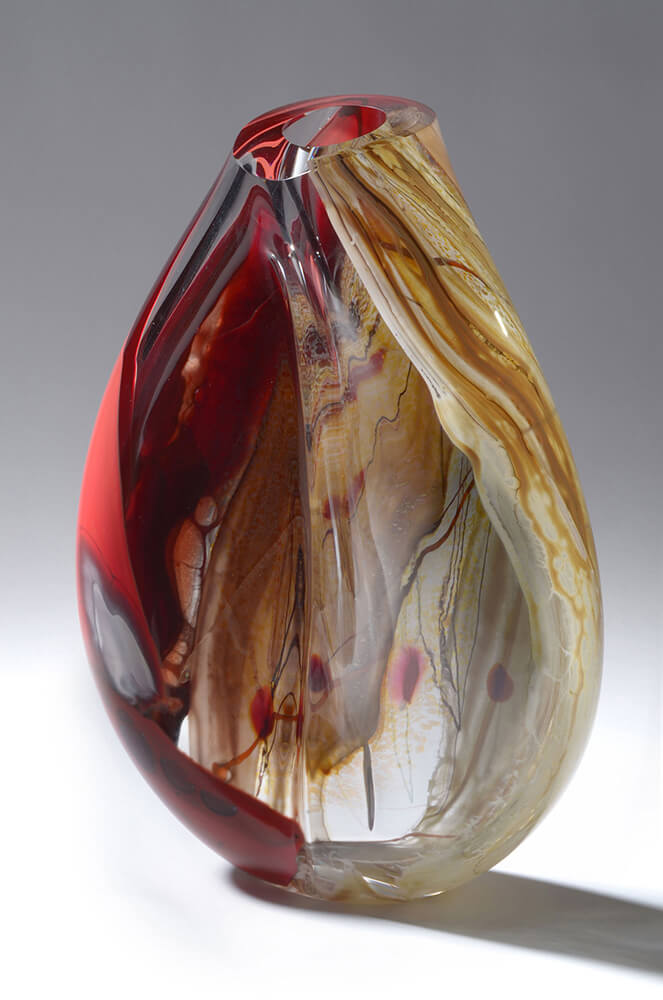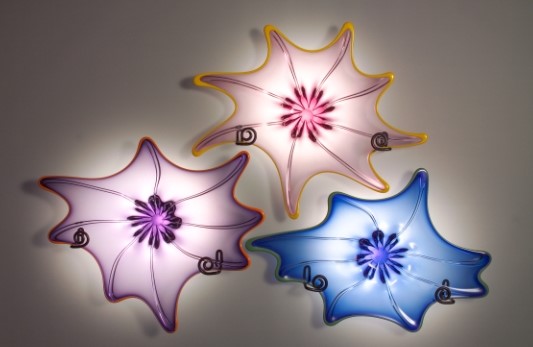 Vitrix Hot Glass
Vitrix Hot Glass was founded in 1979 in Corning's historic Market Street district. Each piece is made of uncompromising quality and craftsmanship.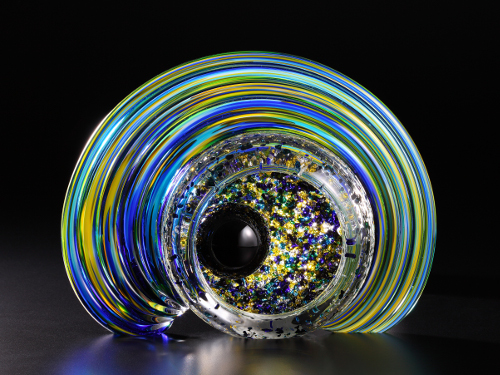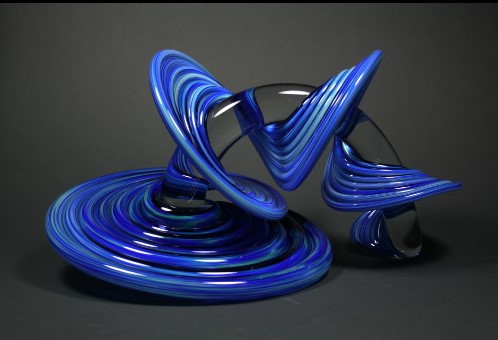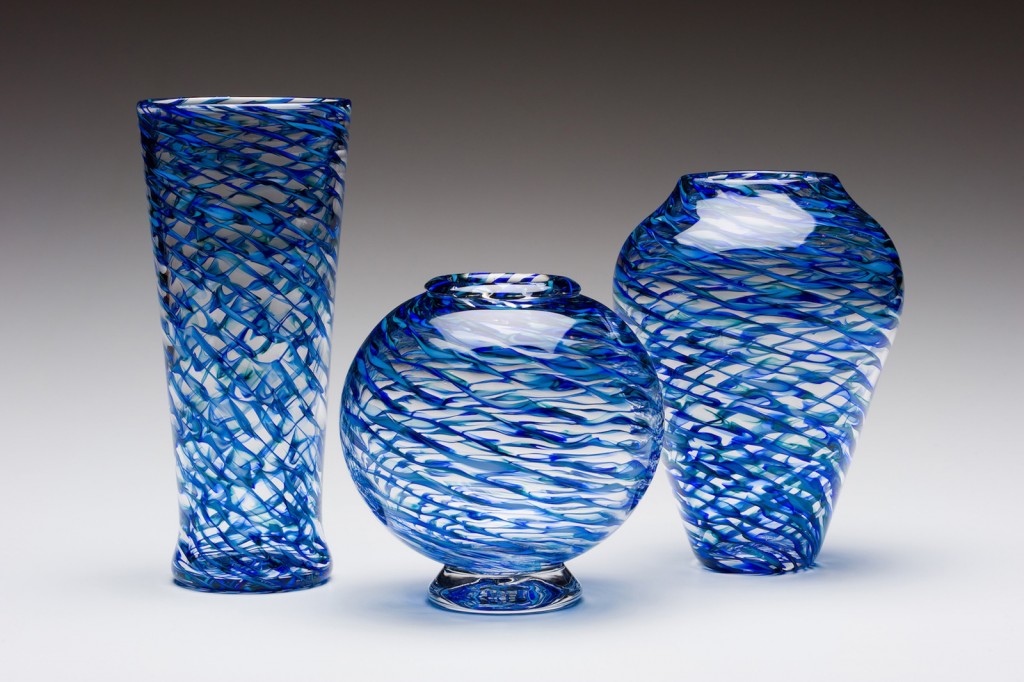 Kenny Pieper Glass
Kenny Pieper began his craft career in high school studying at the Penland School of Crafts; receiving his B.F.A. from California College of Art and Design. Kenny resides back in the mountains of North Carolina.